Ríonach O'Flynn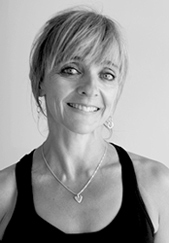 Ríonach began practising yoga in Paris in 1997 at L'Ecole Francais du Yoga, where her primary teacher was Philippe de Fallois and the ethos of the school was to explore several different styles of yoga.
On her return to Ireland, Ríonach discovered Ashtanga Vinyasa Yoga, through her teacher, Marianne Jacuzzi, who is a direct student of the late Sri K Pattabhi Jois. She developed a daily practice under Marianne's guidance and subsequently trained to teach at Les Aisles du Yoga in Paris and with David Swenson in Edinburgh.
A certified (500hr) Yoga Alliance Teacher, Ríonach has studied with many leading Ashtanga teachers worldwide. She is most influenced by her studies with Guy Donahaye, David Swenson, John Scott and Lino Miele and she regularly travels to continue her yoga studies. Her style of teaching is non-dogmatic and she encourages students to maintain an open mind as they develop their personal practice in a way that works for their unique body and stage of life.  As a teacher of Ashtanga, Ríonach hopes to facilitate students to discover the life-long benefits and joy of this powerful and transformative practice.
Orla Fitzgerald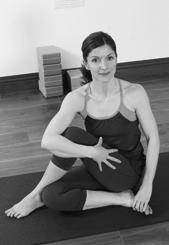 Orla began practising yoga over 10 years ago and it quickly became an integral part of her life. With the help of a wonderful teacher, Marianne Jacuzzi, she developed a daily Ashtanga practice. It was through this practice that Orla experienced the truly transformative power of yoga. Along with health and fitness benefits, yoga helped her to find balance and tranquility in her everyday life.
As an acupuncturist and herbalist, Orla was aware of the body's ability to heal itself. Yoga, however, helped her to deepened her understanding of the importance of balance in body and mind. She is a certified Yoga Alliance teacher. Her classes are dynamic and flowing and with a focus on breath and cultivating awareness, she hopes to share the truly wonderful and unique benefits that yoga can bring to anyone who wants to practise.
Ingrid Jaanisoo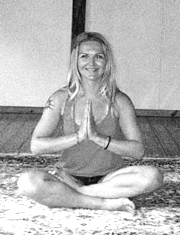 I took my first yoga class about 6 years ago in my local gym. As an avid gym bunny back in those days I was not interested in the spiritual world but slowly and surely I began to warm up to the idea that as well as keeping you fit, yoga can have an extraordinary effect on the mind. The lovely calm that I felt after a yoga class and the way my stress levels reduced was simply magical.
At first, I tried different styles and studios but hadn't established a regular practice until in January 2010 I took an Ashtanga beginners' course. I was instantly hooked! To my great delight, soon after I got started with Ashtanga, a beautiful local yoga studio in Greystones was opened, offering led Ashtanga classes as well as a 6 day a week morning Mysore programme.
I am always excited to attend workshops and grateful for the opportunity to study with a brilliant teacher like our own Luke Jordan; as well as Suzanne Brennan and world class Ashtanga experts David Swenson, Hamish Hendry, Manju Jois and David Williams. But teaching yoga would probably have remained only a sweet dream if it hadn't been for the loving encouragement and support of my own teacher, Rionach O'Flynn.
I  recently completed the Union Yoga RYT 200h Teacher Training course in France under the guidance of Brian Cooper, who has practised Yoga himself over 40 years. Brian encouraged me to be myself and to always remember it is one's own practice which is the greatest teacher.
I try to keep my classes fun as well as physically challenging and relaxing. I hope to pass on my knowledge and the happiness I have gained from yoga to others and encourage my students to really enjoy their practice each time they step on the mat.
Robert Hind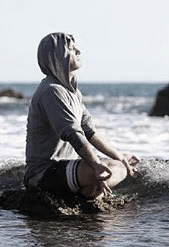 I have been practising the Jivamukti yoga method for 12 years. In the early days, I focused only on the physical practice, working alongside my gym sessions to help prevent injuries. Cat alip Douglas was my first yoga teacher and she is still my guru and mentor today. She has passed down these ancient teachings in an honest and beautiful way, embracing all of the yogic principles and practices.
In 2007 I developed a serious illness and this is when my practice deepened  to incorporate the mindful and spiritual side, while the physical side had to take a step back. I am 100% convinced that my whole yoga practice was a huge factor in a speedy recovery from my illness.
In 2013, after many yoga retreats, I decided to follow this yoga journey to the next level and complete the Jivamukti 300HR teacher training in Costa Rica. I trained with the founders of Jivamukti, Sharon Gannon and David Life, as well as the inspiring Yogeswari and Jeffery (Rama) Cohen. This was the best experience of my life to date and I am deeply honoured to be able to pass down these ancient and beautiful teachings that have survived unchanged for thousands of years.
In my classes, the breath, mind and body are brought into harmony, while we sweat and we laugh.
The teacher will always be a student, the student will always be a teacher.